BENEFITS OF NITROFILL MEMBERSHIP FROM Preston Chevrolet IN BURTON
We are so confident in the beneficial qualities and effectiveness of NitroFill at Preston Chevrolet that we back every qualifying NitroFill purchase with a FREE membership in the NitroFill Motor Club including FREE NitroFill top-offs, automated tire inflation reminders and a host of member benefits that may include:**
24 HOUR EMERGENCY TOWING

24 HOUR EMERGENCY ROAD SERVICE

24 HOUR EMERGENCY DELIVERY

24 HOUR EMERGENCY BATTERY SERVICE

LOCKOUT SERVICE

TRAVEL BENEFITS
NOT JUST NITROGEN, NITROFILL.
NitroFill is a refined, high purity nitrogen gas generated and installed in your tires via our specialized, patented NitroFill "Conversion Station." It's this equipment and unique product purity that make NitroFill far superior to "plain nitrogen."

High purity nitrogen tire inflation has been required for decades by premier auto racing leagues, such as NASCAR and Formula 1, as well as by the FAA for all commercial aircraft. Since 1966, NitroFill has been the choice for vehicles requiring the highest safety, savings and performance standards, including the US Air Force's most sophisticated aircraft and our Nation's fleet of B2 bombers.

ADVANTAGES OF NITROFILL NITROGEN FROM Preston Chevrolet
Replacing the air in your tires, and properly maintaining them with NitroFill can increase your tire life by as much as 50% while greatly enhancing the safety and performance of your vehicle.*
INCREASED TPMS LIFE

ELIMINATE LOW TIRE PRESSURE

REDUCE THE WEAR
Regular air contains oxygen and moisture that rot and corrode your tires and wheels. Oxygen also readily permeates or leaks through the body of your tires resulting in low tire pressure. Because NitroFill is an inert gas, it prevents rust, rot and corrosion from occurring. And due to its large molecular structure, it won't seep through your tires like regular air does. Properly inflated, oxygen-free tires last much longer and perform better.
UNDER-INFLATED TIRES:
WEAR MUCH FASTER
FAIL MORE FREQUENTLY
REDUCE ENGINE LIFE
RUN HOTTER




TIRE REPAIR/REPLACEMENT COVERAGE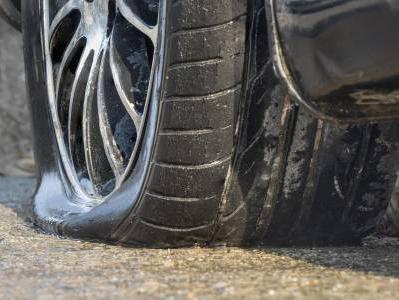 Maintaining steady, proper tire pressure increases tire life, improves fuel economy, vehicle handling and safety.

CALL US AT (866) 717-8434 TO SCHEDULE YOUR APPOINTMENT TODAY!
*Based upon studies performed by Clemson University. Please see www.NitroFill.com for complete report.
**Complete details are provided upon registration as benefits may vary. See your NitroFill Dealer for more information.